today was a bit more hectic. we were going to fiesta texas, but it's only open on the weekends now. so, we went to the alamo. i took pictures of the front and on the grounds, but somehow they weren't on my card. so… i have all the other pics i took. i bought cheap touristy crap… but you are supposed to… it's vacation. we went to the riverwalk and had a margarita… but there aren't pics of that. we also went to the wax museum across the street from the alamo. $85 for four people to go to the wax museum AND the ripley's believe it or not exhibit. bah. tourism.



the plaque across the street.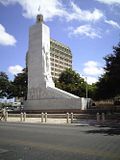 the memorial to heroes of texas independence.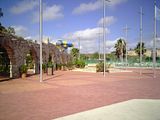 fiesta texas, sans crowd.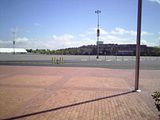 more.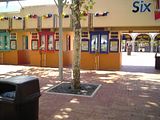 front gates. looks like wally world.

i got a nifty alamo glow in the dark bracelet.

big damn pencil. real. eraser. big.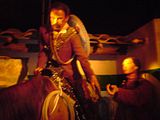 pancho villa. not the real one.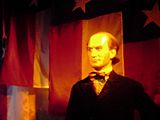 stephen f. austin. not the real one either.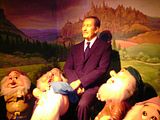 walt disney. ya, that's really him.