today we went to the enchanted springs ranch. lots of cowboys and damsels and stuff. usually. but there was no one around. we walked halfway into the place before we saw anyone. it was fun though. lots of animals. zebras and cattle and some exotic animals i couldnt see. from there we went to gristmill… a restaurant in an old cotton gin. very good. then we went shopping at an outlet mall. books on the cheap. nothing better.

texas rangers. not the baseball guys.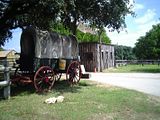 the entrance to the town. pretty sure it's all fake.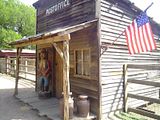 the local post office… leave a forwarding address.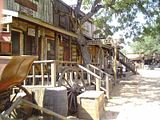 the undertaker… boxes on the cheap.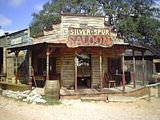 one of the two saloons in town… drunks.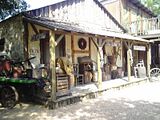 hardware store. nails for coffins.

you know, the one that's always standing and walking.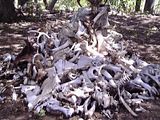 they looked like bones of horses and buffalo.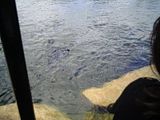 there's catfish in there… i swear.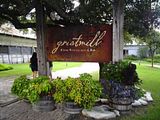 the entrance to the historic gristmill restaurant.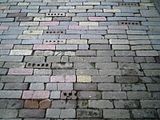 old bricks making up the walkway to the restaurant.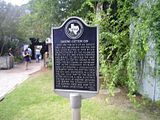 yet another texas plaque… read it.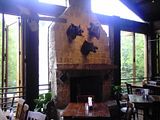 one of the 10 dining areas inside.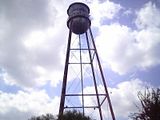 the water tower on the property.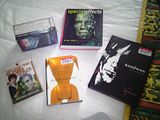 i bought a ton of books at an outlet… $145 worth for $35. hells ya.