day one went pretty well…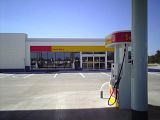 the first stop on our trip… brand new gas station.


my dad's behind the door… those are my mom's legs.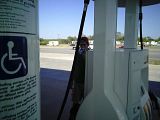 my brother from afar.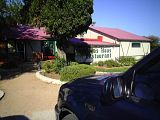 the entrance to oma's haus in new braunfels. german food!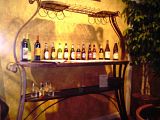 rack of beers oma's haus serves. german, of course.


mom, dad, and daniel. i'm the one taking the photo, natch.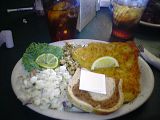 tha schnitzel. and potato salad… of the german style. yum.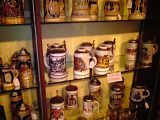 steins for german beer. it's a crime to put anything else in them.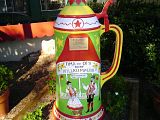 a plaster stein welcoming me after i left.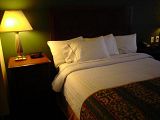 finally! our hotel suite! big bed!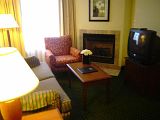 the living room of previously mentioned suite.
we had wendy's in the room. watched tv. we were pretty beat after the long drive.

(day two, fiesta texas. there may not be pics, if there's water rides, i'm not takin tha phone. 2mp camera takes great pics. booyaw.)
j-